Posted By magyck0ne on January 20, 2015
Marvel Comics Online Slots – Daredevil – is a new and exciting Marvel Slots series that is ready for play at onlineslots-4free.com. This game features the super hero Daredevil in full costume. This game also introduces all the characters and villans from the comic series.
This online slot machine offers 5 reels and 20 paylines. You can play for as little as 0.01 up to 5.00 in coin denominations. You can bet up to 10 coins per line, (ie:) Play all 20 paylines on 0.01 for a total bet per spin of 2.00. High Rollers looking for massive payouts can play 5.00 at 10 coins and 20 lines wagering 1000 on the line with each spin can be rewarded with absolute riches (also increasing your chances of hitting the Mystery Progressive Jackpot linked to all the Marvel Slot games)
it at anytime in a timed round where you will need to reveal 3 matching symbols to find out which of the 4 jackpots you've won.
>>> Play Free Marvel Slots – Daredevil Here
Marvel Comics Online Slots – Daredevil – is Based on a fictional character created in 1964 by writer Stan Lee and artist Bill Everett for Marvel Comics. Daredevil's human character is Matt Murdock, who grew up in New York with his father who tried to raise him with good moral values and wanted him to make a better life for him and his son. One day, our soon to be a hero Matt saves a blind man from being hit by a speeding truck. He saves the man, however some radioactive goo leaks from the truck and he himself becomes blind. Although The substance left him totally without sight, his remaining senses increase dramatically, which now allows him to detect the size, shape and location of objects around him.
The Marvel Slots Featuring Daredevil - There are two main bonus features in the Daredevil slot game. The first is activated by the player before each spin, the Bullseye Feature – Also check out the Free Spins round which Daredevil himself is the Wild symbol and triggers Free Spins bonus round, where Daredevil uses his special Radar scanner on every symbol to reveal any hidden Random Wilds which will increase your payouts in a big way.
Don't forget about the Mystery Progressive Jackpot – which is unique to all slot games in the Marvel Slots familiy. This multi-level jackpot can be hit at anytime in a timed round where you will need to reveal 3 matching symbols to find out which of the 4 jackpots you've won.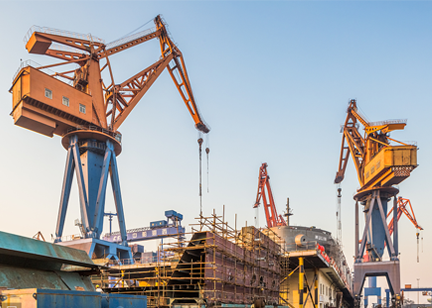 Play Iron Man Slot game at Europa Casino::

The Marvel Slots (slot machines based on the Marvel Comics series and powered by Playtech) are a new and exciting edition to Europa Casino. You can play The Fantastic Four and The Iron-Man online slot machine in a demo version here. Both of these games are completely free for you to play. No downloading or registration is required. Also, you may add additional free credits to the game at any time.
With over 300 online casino games, Europa Casino has long been a favorite online gaming destination for players looking for high quality casino games, in a safe and secure environment.
Europe's leading online casino now has even more to offer, having recently added a number of new titles to its Playtech powered games catalog.
Some of the standout games include film-themed slot machines The Pink Panther and Rocky. These engaging, animated online slots offer not only hours of entertainment, but big payouts as well.
The Pink Panther slot game, which includes two progressive jackpots as well as five mystery bonuses, features all of your favorite characters from the popular cartoon of the same name including the Pink Panther, his nemesis Little Man and of course, the bumbling Inspector Clouseau. The Rocky slot game on the other hand, has you spelling out the infamous R-O-C-K-Y cry for a big win, and features classic characters including Rocky Balboa, Tony "Duke" Evers and Ivan.
Other popular new games include the ever adorable Penguin Vacation, the mysterious Pharaoh's Secret and the adventuresome Discovery slot game.
One thing Europa Casino definitely delivers on is high entertainment value. While the game themes are always different (which is a good thing), you can be sure that no matter which game you play, you are sure to be pleased by the high quality graphics, sound effects, and overall ease of play.
Our conclusion – Europa Casino is definitely an online casino worth visiting time and again.